"I felt a tremendous distance between me and everything real."
(The Rum Diary)
Rincón, Puerto Rico, picture found here.
Some time ago I watched the film "The Rum Diary"(2011) starring Johnny Depp as the main character Paul Kemp and I thoroughly enjoyed it. I was just totally captivated by Kemp's exciting lifestyle set against the vibrant backdrop of the Caribbean. The ocean, the sunsets, the rum…. ahhh. A few weeks ago, in these warm and yellow days of July, I decided to read the novel "The Rum Diary" written by Hunter S. Thompson. In took not three full pages for me to fall in love with it. I was especially intrigued by the fact that it wasn't a work of pure fiction. Thompson actually lived and worked as a journalist in Puerto Rico in the late 1950s. He worked for the magazine El Sportivo which folded soon after his arrival but Thompson found another job as a journalist and managed to stay on the island long enough to gather inspiration for the novel which would spend almost forty years sitting in his drawer; it wasn't published until 1998. The novel is based on Thompson's adventures on the island, but is part-truth and part-fiction, written in the first person and told by a journalist Paul Kemp who comes to San Juan to work for the newspapers called San Juan Daily News.
"Like most of the others, I was a seeker, a mover, a malcontent, and at times a stupid hell-raiser. I was never idle long enough to do much thinking, but I felt somehow that my instincts were right. I shared a vagrant optimism that some of us were making real progress, that we had taken an honest road, and that the best of us would inevitably make it over the top. At the same time, I shared a dark suspicion that the life we were leading was a lost cause, that we were all actors, kidding ourselves along on a senseless odyssey. It was the tension between these two poles — a restless idealism on one hand and a sense of impending doom on the other — that kept me going."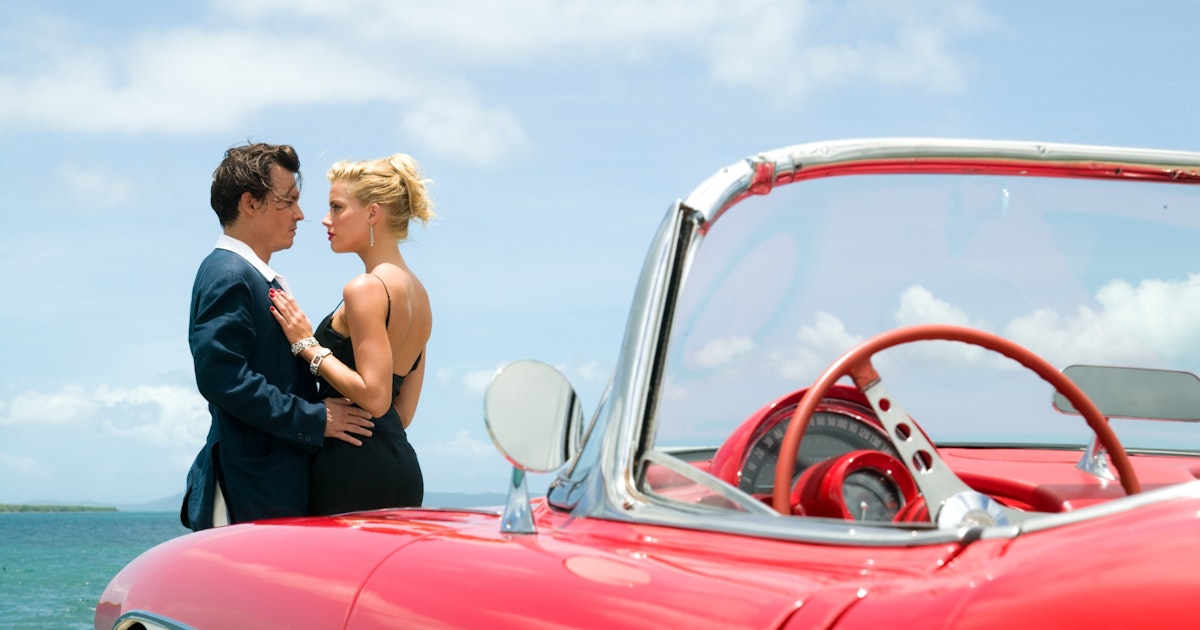 Thompson's writing has the same qualities which I love and admire in Jack Kerouac's novels; they both write in a fast-paced exciting style, they both brilliantly capture the atmosphere of the place, in Thompson's case the vividness of San Juan, and they both have a similar type of character; young, wild, rebellious, idealist, wanting more from life but ultimately just wasting time on alcohol and women, characters who are prone to jumping from one thrill to another, because boredom equals death. No time to sleep – you'll sleep when you're dead. Life just seems so exciting in these novels, full or endless possibilities, and even a hangover seems like the most romantic thing in the world. Kemp is so excited about coming to the island and he says: "I wanted to write all my friends and invite them down. (…) I wanted to cable them all — "Come quick stop plenty of room in the rum barrel stop no work stop big money stop drink all day stop hump all night stop hurry it may not last."
Picture found here.
Similar to Kerouac's novel "Tristessa", which I love, "The Rum Diary" captures the fragile moment in time. Two North Americans going down to more exotic southern places and writing about it. Kerouac spent a year in Mexico City and Thompson spent about two years in Puerto Rico. Their experiences are tied to a specific moment in time, had they gone to those places just five years later, nothing would be the same. Through Thompson's writing you sense a layer of sadness under the ecstasy and drunkenness that he describes; a sense of going nowhere, growing old, time passing by… Perhaps this is the source of that rush to experience things which often leads to silly decisions. I also love the way Thompson describes the place; hot air, palm trees, narrow streets with buildings jammed together and balconies that hung over the street, chatter and music coming from open windows, narrow pavements where people sell peeled oranges for a nickel each, how he feels "the foreignness of the place", he is specific with names of places and very observant to everything that is going on around him, the things he hears, the sights, the sounds, the smells:
"I leaned back in the chair and sipped my drink. The cook was banging around in the kitchen and for some reason the piano had stopped. From inside came a babble of Spanish, an incoherent background for my scrambled thoughts. For the first time I felt the foreignness of the place, the real distance I had put between me and my last foothold. There was no reason to feel pressure, but I felt it anyway — the pressure of hot air and passing time, an idle tension that builds up in places where men sweat twenty-four hours a day."
Hunter S. Thompson in Puerto Rico
There is also another aspect of the novel; the exploitation of the beauties and nature of the island, represented by the businessman Yeamon who befriends Kemp. The Americans from the mainland saw Puerto Rico as a source of their wealth, they planned to built hotels and exploit what there was to exploit and that makes me quite sad. "At that time the U.S. State Department was calling Puerto Rico "America's advertisement in the Caribbean — living proof that capitalism can work in Latin America."
In one part of the book, it's described how the houses use to have a view of the ocean, but now the hotel at the beach has a view on the ocean, and the houses are looking at the hotel. If Capitalism isn't devil's idea, I don't know what is. And now some fun and interesting quotes:
"There was a strange and unreal air about the whole world I'd come into. It was amusing and vaguely depressing at the same time. Here I was, living in a luxury hotel, racing around a half-Latin city in a toy car that looked like a cockroach and sounded like a jet fighter, sneaking down alleys and humping on the beach, scavenging for food in shark-infested waters, hounded by mobs yelling in a foreign tongue — and the whole thing was taking place in quaint old Spanish Puerto Rico, where everybody spent American dollars and drove American cars and sat around roulette wheels pretending they were in Casablanca. One part of the city looked like Tampa and the other part looked like a medieval asylum."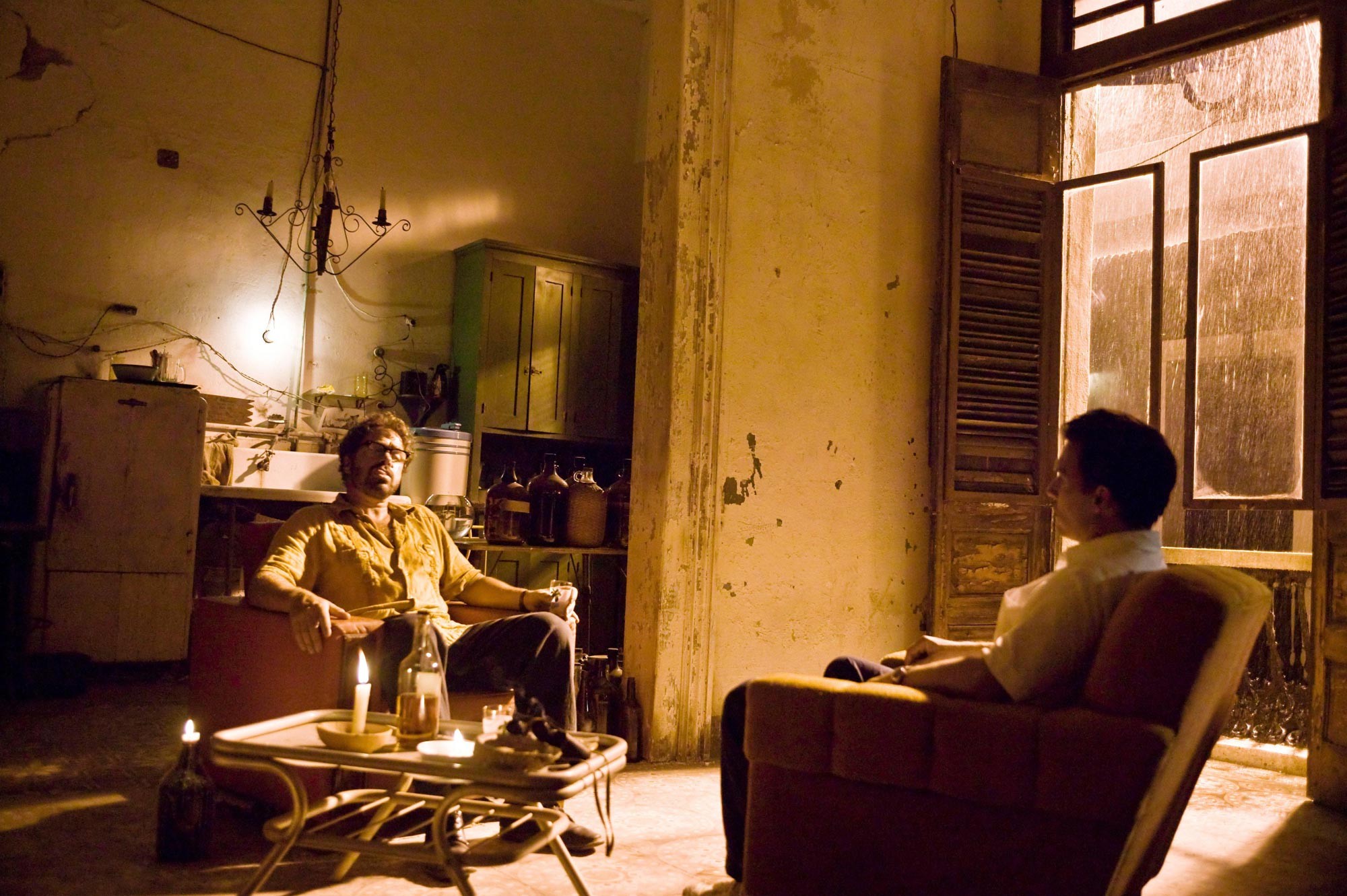 "Sala's apartment on Calle Tetuán was about as homey as a cave, a dank grotto in the very bowels of the Old City. It was not an upscale neighborhood. (…) The ceiling was twenty feet high, not a breath of clean air, no furniture except two metal cots and an improvised picnic table, and since it was on the ground floor we could never open the windows because thieves would come in off the street and sack the place. A week after Sala moved in he left one of the windows unlocked and everything he owned was stolen, even his shoes and his dirty socks. We had no refrigerator and therefore no ice, so we drank hot rum out of dirty glasses and did our best to stay out of the place as much as possible."
"It was so hot that I began to sweat each time we stopped for a red light. Then, when we started moving again, the wind would cool me off. Sala weaved in and out of the traffic on Avenida Ponce de Leon, heading for the outskirts of town. Somewhere in Santurce we stopped to let some schoolchildren cross the street and they all began laughing at us. "La cucaracha!" they yelled. "Cucaracha! cucaracha!"
Sala looked embarrassed.
"What's going on?" I asked.
"The little bastards are calling this car a cockroach," he muttered. "I should run a few of them down."
***
"At six-thirty I left the bar and walked outside. It was getting dark and the big Avenida looked cool and graceful. On the other side were homes that once looked out on the beach. Now they looked out on hotels and most of them had retreated behind tall hedges and walls that cut them off from the street. Here and there I could see a patio or a screen porch where people sat beneath fans and drank rum. Somewhere up the street I heard bells, the sleepy tinkling of Brahms' Lullaby."
"After living there a week I'd established a fairly strict routine. I would sleep until ten or so, depending on the noise level in the street, then take a shower and walk up to Al's for breakfast. With a few exceptions, the normal workday at the paper was from noon until eight in the evening, give or take a few hours either way. Then we would come back to Al's for dinner. After that it was the casinos, an occasional party, or simply sitting at Al's and listening to each other's stories until we all got drunk and mumbled off to our beds. Sometimes I would go to Sanderson's and usually there were people there to drink with."
And now here is an exciting part of the book which matches the memorable scene in the film where Chenault (played by Amber Heard) is dancing in a very provocative way in a stuffy and crowded club on the isle of St Thomas:
"They had made a big circle, and in the middle of it. Chenault and the small, spade-bearded man were doing the dance. Chenault had dropped her skirt and was dancing in her panties and her white sleeveless blouse. Her partner had taken off his shirt exposing his glistening black chest. He wore nothing but a pair of tight, red toreador pants. Both of them were barefoot."
(…) Now, as if in some kind of trance, Chenault began to unbutton her blouse. She popped the buttons slowly, like a practiced stripper, then flung the blouse aside and pranced there in nothing but her bra and panties. I thought the crowd would go crazy. They howled and pounded on furniture, shoving and climbing on each other to get a better view. The whole house shook and I thought the floor might cave in. Somewhere across the room I heard glass breaking.
(…) Now they were close together and I saw the brute reach around Chenault and unhook the strap of her bra. He undid it quickly, expertly, and she seemed unaware that now she wore nothing but her thin silk panties. The bra slid down her arms and fell to the floor. Her breasts bounced violently with the jerk and thrust of the dance. Full, pink-nippled halls of flesh, suddenly cut loose from the cotton modesty of a New York bra. (…)
Yeamon was screaming hysterically, struggling to keep his balance. "Chenault!" he shouted.
"What the hell are you doing?" He sounded desperate, but I felt paralyzed.
Pictures found here.
"They were coming together again, weaving slowly toward the middle of the circle. The noise was an overpowering roar from two hundred wild throats. Chenault still wore that dazed, ecstatic expression as the man reached out and eased her panties over her hips and down to her knees. She let them drop silently on the floor, then stepped away, breaking into the dance again, moving against him, freezing there for a moment — even the music paused — then dancing away, opening her eyes and flinging her hair from side to side."
***
"Moberg was a degenerate. (…) Often he disappeared for days at a time. Then someone would have to track him down through the dirtiest bars in La Perla, a slum so foul that on maps of San Juan it appears as a blank space. La Perla was Moberg's headquarters; he felt at home there, he said, and in the rest of the city — except for a few horrible bars — he was a lost soul."
***
"Driving along the beach I remembered how much I'd enjoyed the mornings when I first came to San Juan. There is something fresh and crisp about the first hours of a Caribbean day, a happy anticipation that something is about to happen, maybe just up the street or around the next corner."